Nancy (Stricklin) Hromas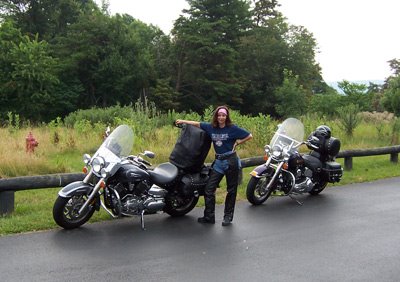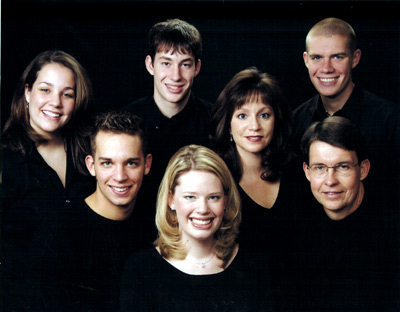 Nancy moved back to Enid from Colorado Springs in 1985 after traveling as a Professional Singer with the Air Force Academy Band. The experience was great, but being on the road for 300 days a year got old fast.
She is now an RN/BSN and works as the Charge Nurse over Radiology, Cardio-Respiratory and Radiation Therapy. Her specialty is in Critical Care and Emergency Medicine. She is also the Director for our hospital's Customer Svc Program.
Married to Richard Hromas who is a Family Practice MD, they enjoy traveling, motorcycling and spending all of their spare time discovering new vendors in which to purchase semi-precious stones for her jewelry design business. The attached photo was from a trip last year in the great Smoky Mountains. Nancy & Richard shipped their bikes to Bangor, Maine and rode them down the east coast. Twenty six hundred miles, and several harrowing experiences later (mainly in downtown NYC), they arrived back in Enid after eight days in the saddle. (YES, she rides her own bike)
Richard and Nancy have 5 kids, 3 his, 2 hers, all over 6 feet tall and all either at OU or OSU. Her son Greg age 21, is majoring in Culinary/Hotel-Restaurant Management. Her daughter Danielle age 19, is majoring in Poli/Sci and wants a career with the CIA. It was tough for her going through the "empty-nest", but now it's so nice for her to be able to pick up and travel at a moments notice. She just has to find someone to baby-sit her house-rabbit and horizontally challenged cat.
Nancy never thought she'd end up back in Enid, but it has been a Blessing having friends and family so near. She has also enjoyed meeting and caring for the families of many of our former classmates!