Kelly (Small) Scheile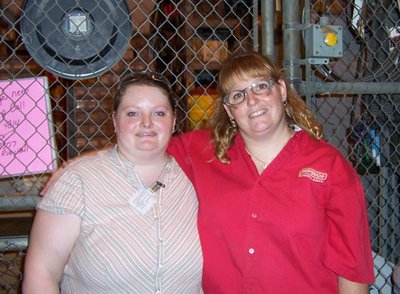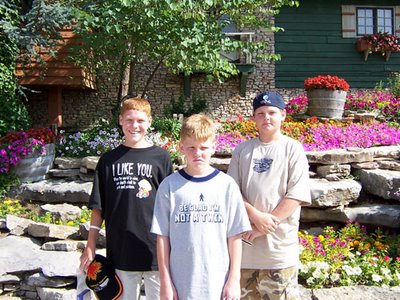 It's Kelly Small! Here's her update:

I moved to the beautiful Ozarks with Rick Poslick where we lived for awhile and then he went his way and I stayed in the Ozarks. I met a really nice guy while working in the NW Arkansas Mall. I had already had my first son and then I found myself married and getting ready to have another. There was 22 months difference between the two. After about seven or eight weeks give or take a few, I found I was going to have another one. Well, now we are one big happy family minus a few quirks.

My husband just went to work for Willis Shaw after 17 years with Superior Industries Inc. (The are one of the nations largest Aluminum Wheel Manufactures) and is out on the road alot now.

I myself am currently unemployed because I worked on the Chrome side of Superior and they are no longer going to be using that side to copper plate wheels.

Anyways it is giving me time to consider what I would like to do now for the rest of my life. In the family photo above are Matt,16 and Jon, 14 and Morgan my youngest is in front at 13. I ended up with two red heads and one dirty, dirty sandy blond. I live in a small town in Arkansas called West Fork. We have 2 1/2 acres in town and behind the house the boys are raising chickens for 4-H and my youngest is raising Champagne D'Argent Rabbits.

Yes you could say I am a city girl gone country. I love it in the Ozarks but am always longing to move where there are real mountains like Colorado or somewhere like that. But not until the kids are grown and moved away, I hope.