Class of '81 News and Updates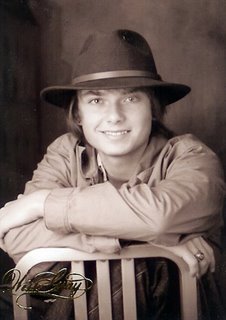 Here are a few updates on several of our '81 classmates:
** Kenny and Sheri Blasier's son is pictured to the left. He's heading off to music school in Florida. The Blasier's still live in Enid and continue to contribute to the reunions.
** I spotted Jill (Forney) McPherson and her family at Meadowlake last week. I hopped on the little red train with my family before I realized it was her and didn't get to speak with her before she left. Jill! Send in an update.
** Kyle Shirm and his family came to Enid to watch his son play ball at the ballpark. Kyle lives in Perkins, has two kids and works in Stillwater.
** LeeAnne (Chenoweth) Lawson lives in Arlington, TX. Her husband, Richard is an industrial engineer. LeeAnne is still a violinist...in Ft. Worth Symphony. Her 1st job was with the Dallas Opera Orchestra. They adopted 2 sisters 5 years ago when they were 3 and 5. They are now 8 and 10.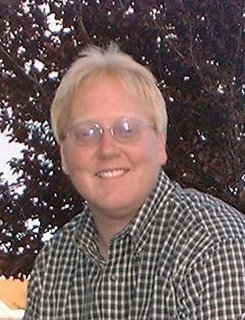 ** Darrin Goodwin is a Sales Engineer in Wireless Networks. He contacted me while on assignment in Seattle. His adopted home is Albuquerque, NM. Darrin and his wife Vickie will be attending the reunion!
** Mike Hines and his wife Twyla will also be attending the reunion. They live in Oklahoma near Tulsa.
** Carole Anne Goode-Fowler is living in Paris, TX and is heading to Enid for the 25 year reunion!
** Another Texan, is Jim Hannebaum from beautiful Fort Worth, Texas. Jim (I still think of him as Jimmy) has been married to Lindy for 25 years. They have 2 wonderful children. Michael is 21 and in college. Becca is 11 & in 6th grade. They have been in Texas for about 7 years.
** Kay (Lohmeier) Waack, who has not been back to Enid since the 20 year reunion, will be returning to see family and attend the 25 year.
** Fred Blythe is doing well. For the past 14 months, he has been working for a company that implements administrative software systems at colleges and universities. He spends most of his work week on the road now. His work takes him to exciting locals such as Queensbury, NY; Farmville, VA; Pittsburgh; Jonesboro, AR; and Topeka, KS. Fred still lives in Vermont but is contemplating a move to Colorado. He wants to get closer to family (most live in Tulsa) but will still allow him to live in the mountains.
** Debbie Canaday was in town this week. She has lived in Mt. Vernon, TX for 22 years. She has three "kids". Matthew is 21, Mitchell is 19 and Meagan is 17. Mitchell is in college taking basics before art school next fall. He is also interested in illustrating. Matt is in college to be a "geo-scientist" and Meagan will be a senior this fall.
Debbie has been a teacher at a private school for 13 years and became Director of the facility 5 years ago. She loves her job and finds it easy to get attached to the kids.
** Rob and Tammy (Odle) Keller are still in McKinney, TX. Tammy is a Project Manager for Special Projects with the J.C. Penny Co. They are going to try to make the reunion.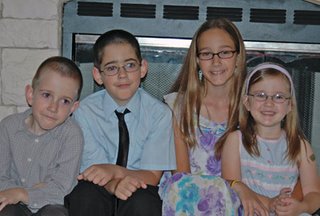 ** Craig Jones checks in and sends photos from time to time. He is still in the Enid area. This is a great photo of his 4 kids.
** Pat Bandy and his daughter Carson are going on a cruise! Carson was granted a wish from the make a wish foundation and she wished for a Disney cruise. Her counts are good and she is able to travel although chemo has got her under the weather at the moment.
We spotted Pat and Carson fishing at Meadowlake last weekend.
** Mike and Erin (Rockney) Magee are now in Hollis, NH. They are going to try to attend the reunion if possible.
** Cheryl (Sands) Carson checked in from Kansas. Cheryl moved to Enid from Topeka when she was 16 and graduated from Enid High in '81 and Oklahoma State in '85 before moving back to Topeka. She spends time chauffeuring her 15- and 13-year-old boys around when not working as a Database/Technology Manager.
** Kim (Gould) Fogarty checked in and has a conflict with the reunion date but she is looking a for a way to make it. Let us know Kim.
** Alan Goodson has been in Florida for @ 20 years and been doin' good. His wife Linda is in Banking and Alan is a wholesaler for a cable manufacturer. He travels the country every other week and gets as close as Tulsa every other month. Alan is trying to schedule a trip to Enid for the reunion.
** Todd Wheeler is in Medford, OK. At last count he has 1,000 kids.
** Neil and Traci Harris are in Eaton, CO.
** About a dozen or so others have checked in and updated their emails so check them out. If I forgot your updated, slap me silly, and send it again.
Good night. See you soon. Sleep well.