Give'er Some Gas, Give'er Some Gas!!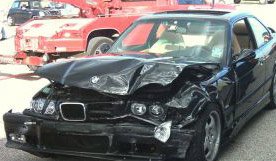 Those words will live with me forever. I remember it like it was just yesterday, sitting in the car next to Coach Winfield taking drivers ed. You can thank Floyd Winfield Sr. for making me the driver I am today.
Floyd Winfield Sr. celebrated his 80th birthday on Saturday, June 8th. Coach Winfield graduated from Enid High School in 1947 and then from Phillips University. He worked for 36 years as a driver's education teacher and a football and golf coach for Enid Public Schools.
Thanks for the memories Coach Winfield!!