An Oscar Performance!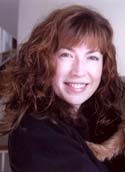 Jenny (Fowler) Graham is on the rise in Hollywood. I asked her to let me know what she had been up to and in a nutshell she's been busy! Her latest performance was at Kodak Theatre in Los Angeles, otherwise known as
The Academy Awards
! Here's a little bit of what Jenny has been up to.
Jenny said that since she started singing again in LA ( 2 years now) she has been involved with Van Helsing, Spiderman 2, Polar Express, I Robot, Flight of the Phoenix, War of the Worlds, Constantine, King Kong, and the upcoming Charlotte's Web.
Congratulations Jenny! Thanks for the update. Anyone else have any news?
Comments welcome.