Jenny, Live Tonight on the Oscars!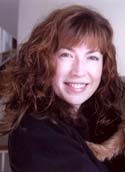 O-S-C-A-R won't be spelling bologna tonight. The Academy Awards
will be presenting Oscar live beginning at 7:30 p.m. tonight on KOCO, Channel 5.

Do we really care about who is wearing what and who shows up with who? Not really. Are we tired of reading gossip and police reports about these overpaid celebs? Probably. Are we going to watch the Oscars to see famous actors? No. We'll be watching to see my fellow 1981 Enid High classmate,
Jenny Fowler Graham, perform live during the show!

You should be able to spot Jenny during the song, "That's How You Know," from "Enchanted".

Good Luck Jenny! The class of 1981 will be watching!